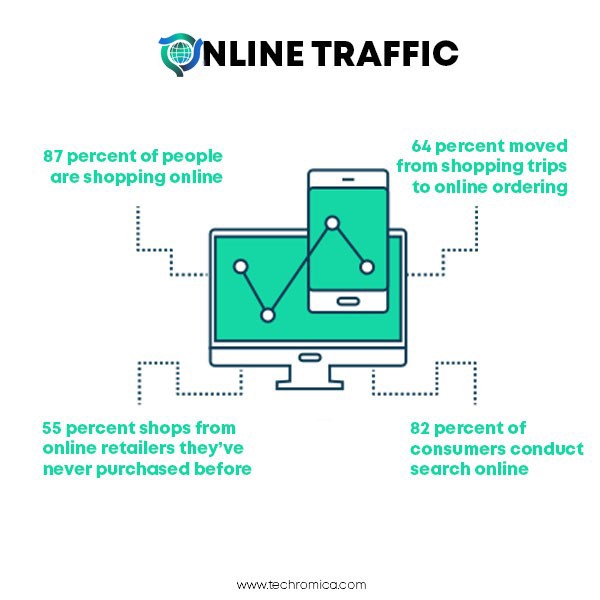 The Customers are Online, your business should be too!
The onslaught of the pandemic revealed more drastic and unprecedented changes in the online business operations. In times of strife, businesses must adopt so as to survive. As such, many businesses reacted to setbacks with fantastic and innovative solutions such as putting serious considerations to use digital technology and boost online presence to engage with customers.
Just how much customers are spending their time online these days? The answer is staggering, according to Google, 97% of consumers search for local businesses online. Accordingly, Adobe's 2020 Digital Economy Index, which analyzed trillions of online transactions across 100 million products in 18 categories, reveals that digital purchasing power has increased to 20%. And this behavior will likely stick minus the pandemic. Short answer: the customers are online, and your business should be too. We can guarantee that your competitors are already scaling up their branding strategies to ride on to this paradigm shift. If you don't want to do so, your business will come out of this with a serious competitive disadvantage.
By utilizing specific digital marketing strategies you can boost brand performance. According to a survey of consumers from UPS subsidiary Ware2Go, more than half (55%) of respondents say they're purchasing from online retailers they've never shopped with before. Almost nine in 10 (87%) of respondents are shopping online, and 64% have replaced traditional weekly shopping trips with online ordering. The digital economy is a goldmine today like never was before.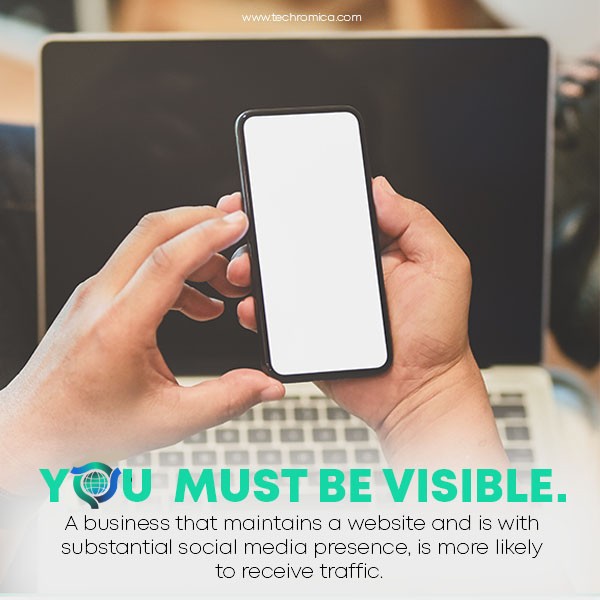 But first, you must be visible. A business that maintains a website and is with substantial social media presence, is more likely to receive traffic. There are other things you can do to improve your visibility and online presence, these include interactive campaigns, improving search engine rankings, creating great content and overall user experience of target customers.
Here are some of the reasons why online presence is now of prime importance:
Potential Customers come to you easier. People looking for products and services search information online. Whether they're looking for your company or not, they turn online to find any company that provides what your company is offering, so having a strong online presence gives you a competitive edge.

Advertising your products and services are easier. In just a few clicks potential customers know what your company is all about in a round-the-clock convenience. Potential customers will be able to purchase what they want and when they want it. People are now making purchases over the Internet during breaks at work, before the school run, while stuck in traffic - everyone including busy parents even wheel-chair users.

Digital marketing is cost-effective. Without a doubt it is much cheaper to sell your products and services online than maintain a large team of staff to send out company information to thousands of potential customers. It cuts expenses on traditional advertising such on radio, TV and print, billboards, or direct mail costs. The internet makes the playing field competitive even for small businesses with limited budgets.

Personalization leads to influence purchases. Online marketing gives you the opportunity to connect with your customers through personalized services. It also gives you the freedom to market your brand in creative and exciting ways. Having a strong online presence will increase the chances of sales as you will show why your product is right for your customers.
By the numbers, 82% of consumers conduct search online according to Forbes. Tech Crunch data pegged 79% of people shop online. With these stats going up, more and more businesses are turning into digital marketing agencies for effective online marketing tactics to help them up the sales ante. Online visibility is now the holy grail of doing business. The benefits are endless!