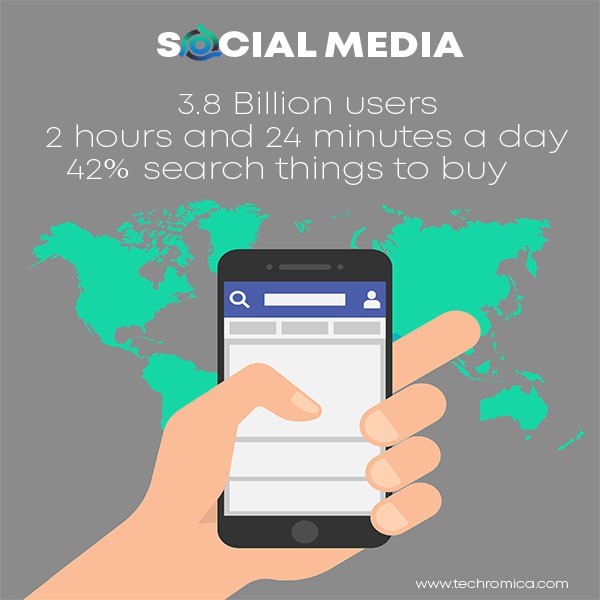 Three essentials to building a strong online presence, so you look Pro in no time.
1. Get a website
If you don't already have a professional-looking website, now is the time to get one. Yes, they take time to get right, and it will often feel like pulling teeth, but once it's done, it will be time and money well spent. And it can (if built well), run like a flywheel, drawing in customers like a lead magnet, educating them on how you do business, and potentially selling your services and products at the same time.
A good website can make or break your business, so no half measures here - it's a false economy.
Whether you run a service industry or sell products, your website can act as both your shop front and business card. E-commerce is a huge growth sector, and has boomed during this global pandemic, so if you're not already selling online, this is a great opportunity to get started.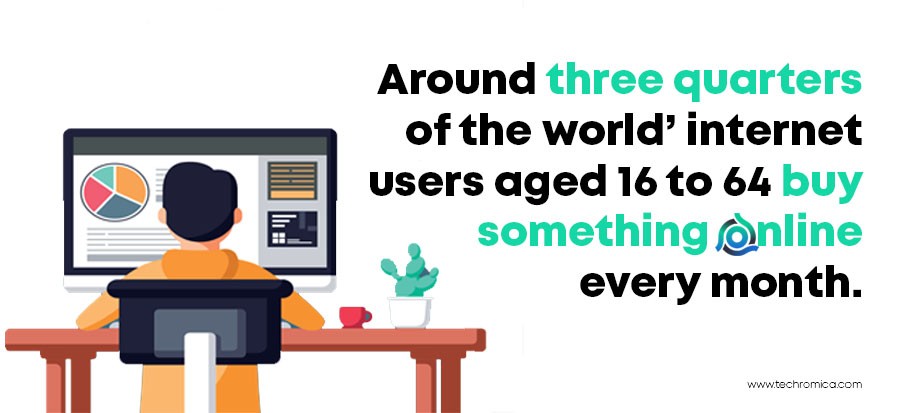 Around three quarters of the world' internet users aged 16 to 64 buy something online every month.That's a goldmine for any business owner. Even if you continue to operate a bricks-and-mortar store as your core operation, having an e-commerce arm makes sound business sense, and ensures you're resilient in a crisis.
Don't forget: good design and UX are extremely important in any website, as is copywriting. What you say and how you say it can make the difference between a customer landing on your site and leaving within a nanosecond, and a customer spending time getting to know your brand and making a purchase.
Using the right keywords will mean your business is found by the right people, as well as enhance your domain authority and SEO (Search Engine Optimization). Doing enhanced keyword research is a vital part of any website development and content strategy.
Consider hiring a copywriter to produce fresh, quality content that your audience will enjoy. This will hopefully have them coming back to your site time and time again, and spending longer on there, and will position your brand as an authority. By regularly adding blog posts and content, you'll keep your website SEO up-to-date too, and Google will like you. Leave it to go stale, and you'll sink faster than the Titanic on a crisp April morning.
A professional website should perform well, and give you excellent ROI.
2. Harness the power of social media
As of January 2020, there were 3.8 billion social media users around the world - an increase of 9% on last year. According to GlobalWebIndex, we now spend an average of two hours and 24 minutes a day on social media. And 43% of internet users aged 16 to 64 report using social media for research on things they want to buy. So the opportunity for business here is huge.
Facebook and YouTube are the biggest social media channels, with Instagram, WhatsApp, Pinterest and TikTok close behind. But where you focus your attention is up to you - or, more importantly, on where your audience hangs out.
Once you've set up your social media accounts, you can start posting relevant content to engage your audience. It's better to focus on two or three channels and do them really well, than try and spread your message too thinly. This is another area that you can outsource, if you don't have the time to run your accounts alongside your day-to-day business (and, let's face it, most business owners are already wearing too many hats). Having a dedicated social media manager, who will not only post your content for you, but help you come up with a content strategy, will save you hours of time and be a good ROI.
Video is one of the best ways to engage your target audience. According to Data Reportal, 90% of the world's internet users aged between 16 to 64 watch video every month and 79% of internet users say they have a YouTube account. So this is an area well worth investing in.
Your video doesn't need to be a professional shoot either. You can use your smartphone or webcam to record your content.
Whichever option you go for, make sure you have at least an hour or two of video that your customer can watch - this will really help engage your audience and build your brand.
3. Use a digital marketing strategy to reach your target customer
Even if you don't set your business up on all the social media channels, you can still use them to market your ideal customer.
The highly targeted nature of digital marketing when compared with traditional advertising means that businesses can have a bigger impact with every campaign they create. And by using the metrics and analyzing the data, you can keep tweaking the campaign until you get it right. It's extremely efficient and valuable.
Facebook allows businesses to market directly to a third of all adults aged 18 and above, and half of all adults aged 18 to 34. That's an enormous amount of targeted potential compared with traditional advertising. Other social media platforms that perform well in marketing are YouTube, Instagram and Pinterest. YouTube has two billion monthly active users worldwide, so it's easily the best platform to host your video and drive traffic and engagement.
Professional video will make you stand out from the crowd. This might take the form of a commercial or advertisement. Or an explainer video (such as a whiteboard explainer, 2D or 3D product modeling, animation or motion graphics), which can help explain a complex issue or educate your customer on a concept, process or design. Animations are fun to watch, and easy to comprehend. You can then post on your website and around the web to drive traffic and engagement.
Google AdWords and Pay-Per-Click (PPC) campaigns can create huge traction for your business. Unless you're an expert in SEO, this is another good area to outsource as it's very time-consuming and tedious, unless metrics split-testing is your jam. You might also consider hiring a digital sales marketing team to ensure a steady flow of customers and to drive sales.
The key takeaways for any business considering digital marketing is to let the technology work for you, and for you to focus on your customer (not the technology). Create a campaign that is shareable, enjoyable and easy to digest. Learn about your audience and what matters to them. Find out what's trending in their niche, and what they're talking about with their friends. Then put the technology to work for you. Or hire someone to do that.